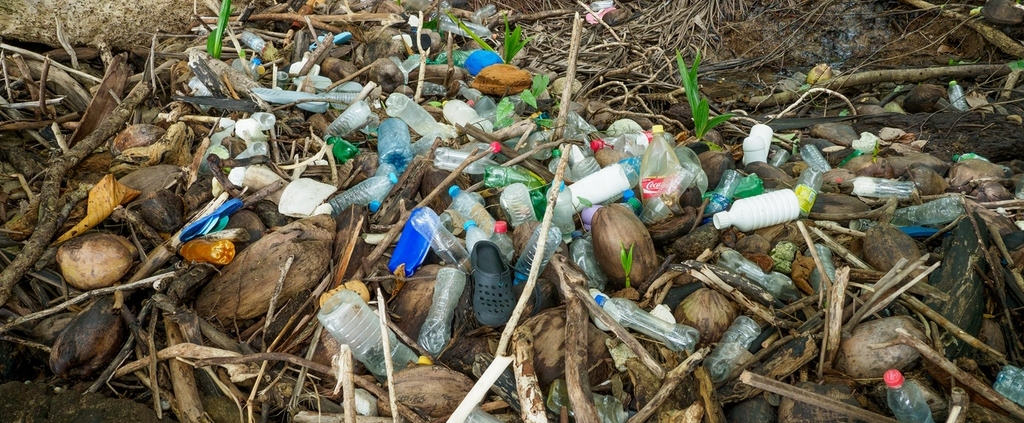 Sustainable Packaging as the New Norm
Why aren't there more sustainable packaging solutions on the market today? What are the inherent blocks to innovation? What does a zero-waste world mean to you?
In Episode 101 of Waste360's Nothing Wasted! Podcast, Liz Bothwell interviews Reyna Bryan, president of RCD Packaging Innovation. Reyna is on a mission to transform supply chains and make sustainable packaging the norm. A 10-year veteran of sustainable packaging innovation, she believes we have the capability to produce goods and services without being destructive to our natural systems by designing packaging with the "end of its useful life" in mind.
RCD's collaborative Redefining Flexible Films Workshop in 2020 was supported and attended by many brands like Mars, Whole Foods and PepsiCo, in both the consumer-packaged goods and waste management industries. The design-thinking style innovation workshop drew experts from across the flexible film packaging supply chain. The ten-month process resulted in a white paper outlining the barriers and opportunities in addressing the current problems with the petroleum-based flexible film as well as establishing a foundation of knowledge based on the diverse perspectives and expertise of the group.
NatuR&D was there and led an incubation project called Flexture. The project is looking for strategies in Nature's packaging that manage moisture vapour so that the performance of compostable flexible film can be improved.
Nature has many strategies we can apply to flexible film. RCD and NatuR&D are collaborating this year to offer Biomimicry Webinars series to inspire packaging innovation. Each webinar explores a theme relevant to current packaging challenges. Workshops are designed for interdisciplinary collaboration and are tailored to the consumer-packaged goods industry.
Photo source: Ocean plastics on the beach at Caño Island Biological Reserve, Costa Rica ©Seth Galewyrick
https://naturnd.com/wp-content/uploads/2021/05/CostaRica_Beach.jpg
423
1024
annemariedaniel
https://naturnd.com/wp-content/uploads/2021/11/NATURD-logo-1.svg
annemariedaniel
2021-05-04 12:00:08
2023-01-12 13:37:10
Sustainable Packaging as the New Norm