Nana Owusu
Collaborator, Tools & Tech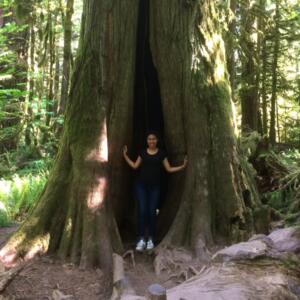 Nana is enthusiastic about biomimicry and always looking for opportunities to apply biomimicry to sustainable projects.
A team member of the ECO-Serve project, Nana's team was one of 12 finalist teams selected by the 2021 Biomimicry Global Design Challenge. During the competition, she gained knowledge around biomimicry design processes, which strengthened her research and practical skills to develop biomimetic designs.
Nana also participated in the Biomimicry Launchpad, an incubator program where she trained on entrepreneurship, green business skills and effective science communication practices.
Nana has a diploma in Mechanical Engineering Technology with a focus on designing, CAD modelling, machining and 3D printing.
Want to chat? Make sure to reach out and let us know what's on your mind.