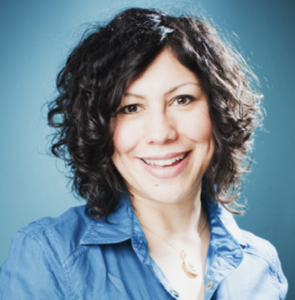 A seasoned sustainability leader and 2019 Clean50 honouree (Education & Thought Leadership), Nadine led corporate sustainability strategy, partnership development and employee engagement initiatives for sustainable business pioneer Interface Inc. for more than ten years.
Currently completing her PhD in sustainability education and organizational change, Nadine serves as faculty for the Graduate Certificate Program in Corporate Social Responsibility and Sustainability at St. Michael's College, University of Toronto.
Nadine is a LEED-accredited professional who has served on the boards of the National Zero Waste Council, US Green Building Council Education Advisory Committee and Canadian Business for Social Responsibility. She brings subject matter expertise on sustainability education, circular economy, biomimicry, corporate sustainability and climate strategy, and speaks regularly on related topics.
Nadine holds a Bachelor of Environmental Science and a Master of Science in Planning.
Want to chat? Make sure to reach out and let us know what's on your mind.