Christine Lintott
Collaborator, Urban Ecosystems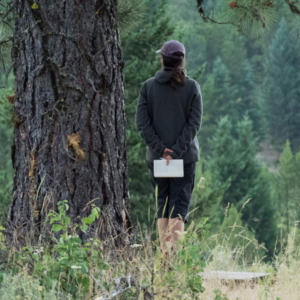 Christine Lintott is a Registered Professional Architect in the Provinces of British Columbia and Ontario, a Fellow of the Royal Architectural Institute of Canada and a Biomimicry Professional. She is the author of built environment solutions on southern Vancouver Island, across Canada and into the US, spanning master planning to project implementation. She is the Principal of her own design firm Christine Lintott Architects Inc. established in 2009, and was previously a partner with Merrick Architecture – Borowski Lintott Sakumoto Fligg Limited. She has resided on Vancouver Island since 2000, and is well connected to the design and construction industry.
Christine uses her innate curiosity, deep experience and grounded knowledge to authentically engage others. Her strength is her ability to weave ideas together, generating confidence and buy-in for design solutions that amplify what is right and good for all life on the planet. Her work is recognized for its attunement to place, and her ability to embody the needs and culture of her clients in built solutions. She has experience facilitating stakeholders, leading large design teams, and deploying innovative performance and regenerative design metrics. She colours outside the lines and amplifies the possibilities on every project.
Want to chat? Make sure to reach out and let us know what's on your mind.